1. Click "Upload documents".

2a.Multiple configuration of upload options for documents. The same values will be applied to all selected files.
2a.1. Before selecting the documents, configure the upload options.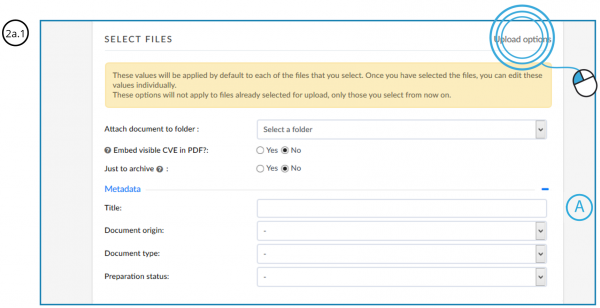 2.a.2. Select the files to upload to the application.

2b. Individual configuration of the upload values for each document. The values are individually set, document by document.
2b.1. First, we select the files to upload.

2b.2. We configure the values of each documents.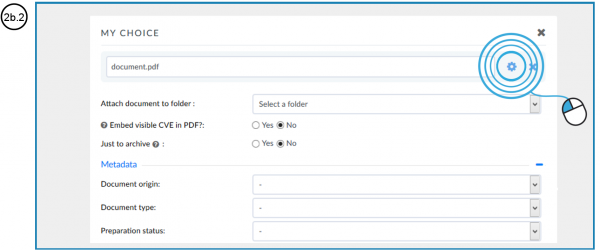 3. Once the values of the documents have been configured, click on the "Upload" button.

4. Uploaded files will be displayed at the bottom of the screen.

5. The documents uploaded correctly will be found in the list of documents. To access press the "Documents" menu.