1.Access the  "Notify"  section.

2.Select  all documents  you want to send  and click "Continue".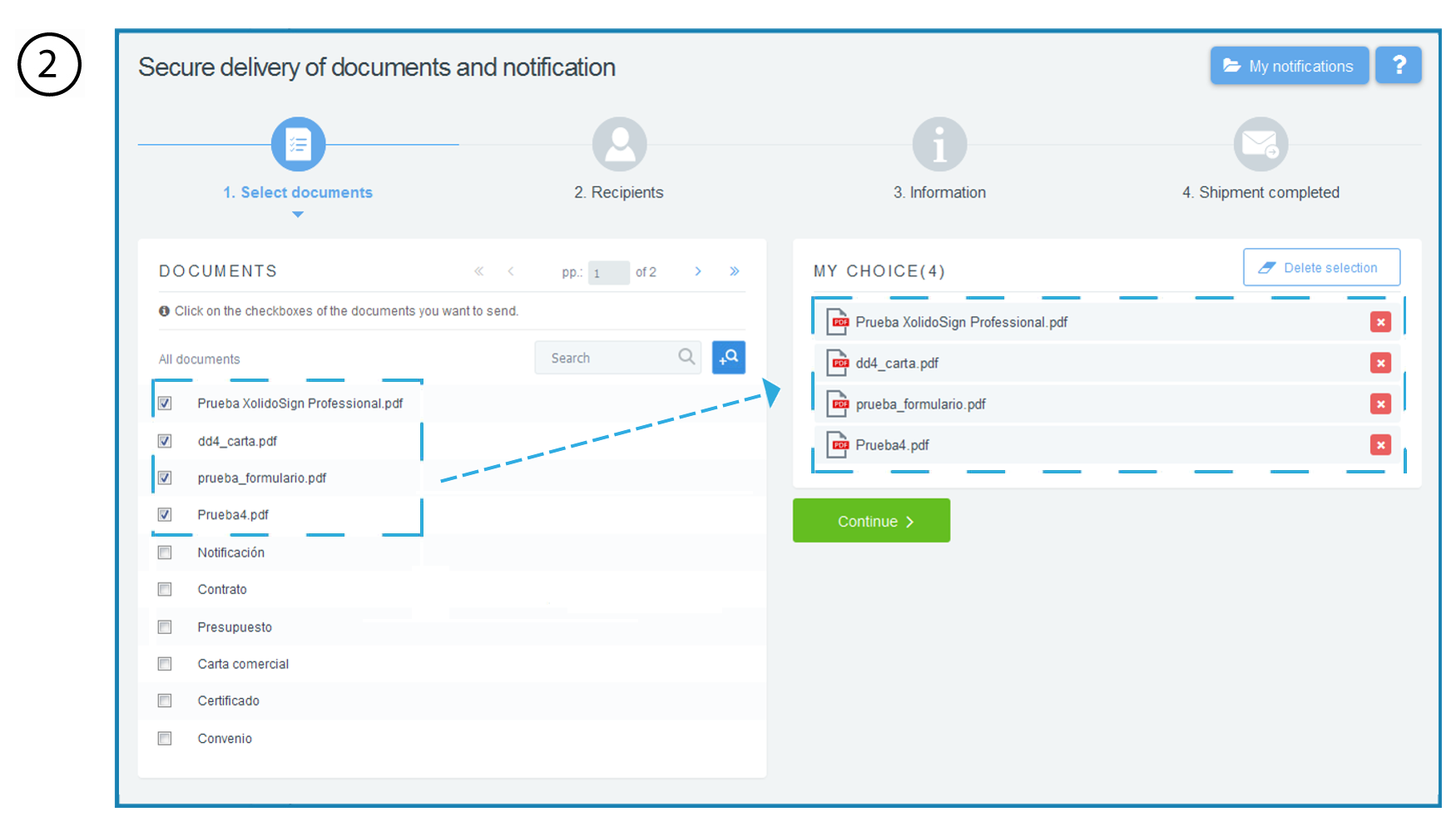 3.Indicate the recipients and the type of  authentication to access the notification  and click "Next".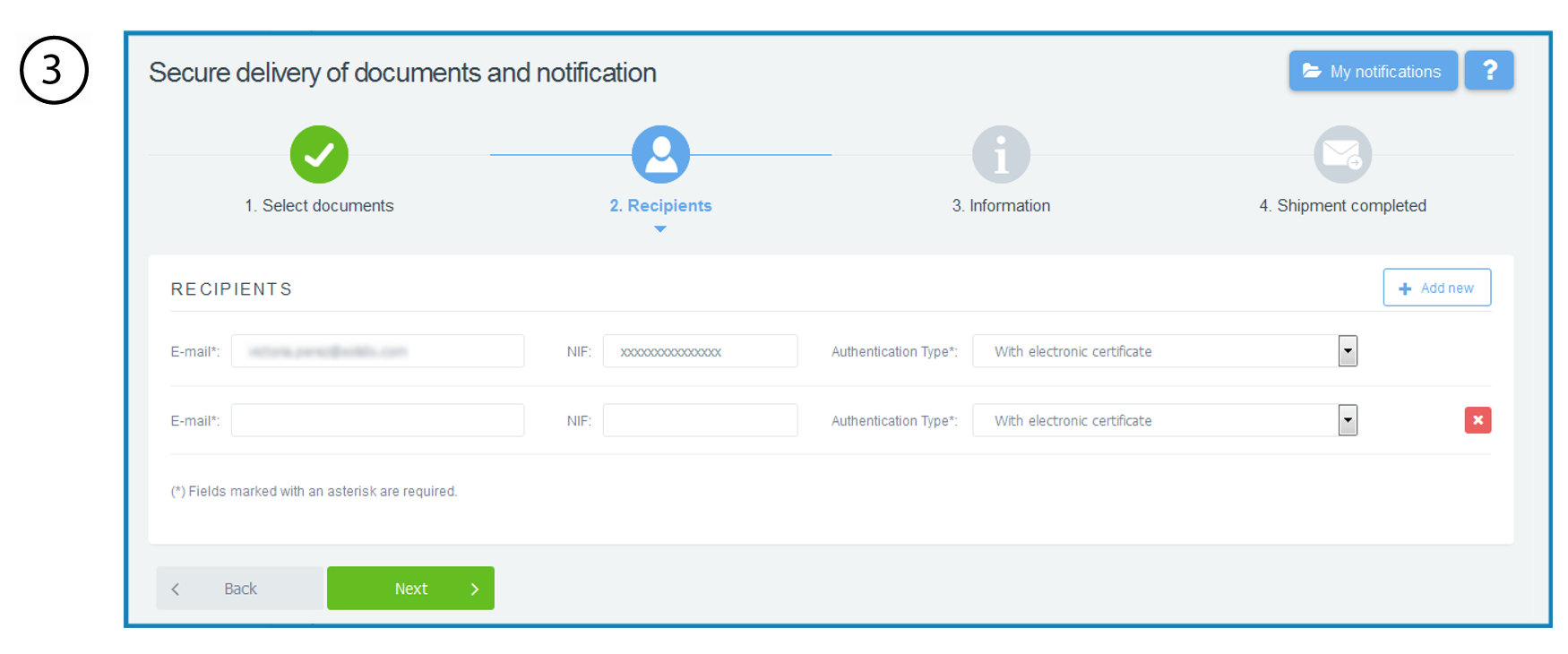 4.Fill in  the additional  shipping information  (Subject, text  mail  notification and  notification text)  and click "Send".
* This information is not compulsory but can be useful to the recipients.