Yes, XolidoSign lets you sign your DNIe.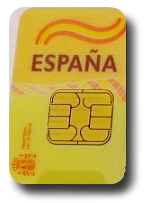 To use a DNIe you need the following elements:
Personal computer
Smart card reader compatible with the DNIe

ISO-7816 (1, 2 y 3)
Asyncronous protocols T=0 y T=1
Minimun communication speed 9.600 bps
Standards API PC/SC, CSP, API PKCS#11

Windows (2000, XP, Vista y W7 and higher), Linux, Unix o Mac
Drivers and cryptographic modules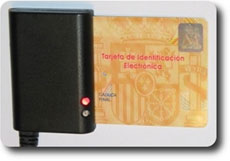 To properly configure the smart card reader we recommend you to follow the instructions of the manufacturer of the device.
In some cases it may be necessary to install a specific driver varies depending on the model of the reader and the operating system.
The reader manufacturer must be the one to provide a suitable driver for your computer's operating system.